Clean & Protect Your Biggest Investment; Your Home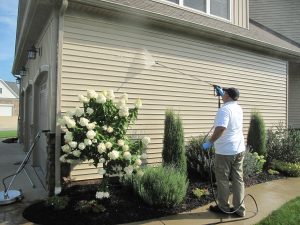 It's a fact that your house and property are your most important investment. In order to keep your investment healthy, regular maintenance is required. Sparkle Wash Professional Pressure Wash can help.  Whether you plan on staying in your home for years to come, or plan on selling it soon, curb appeal is important. Our trained pressure washing technicians will clean and protect your property from harmful containments, enhancing its curb appeal while increasing value.
Don't Let Harmful Elements Attack & Destroy Your Home's Exterior
Both natural and man-made elements can adhere to your properties exterior surfaces. Mold, dirt, grime and pollution not only diminish the beauty of your property but can also do permanent damage. The longer mold, dirt and other contaminants remain on your house the harder they are to remove. Sparkle Wash has over 50 years' experience pressure washing houses, decks, roofs, driveways and many other surfaces that need cleaning and sealing.
Why Hiring a Professional Pressure Washing Company is so Important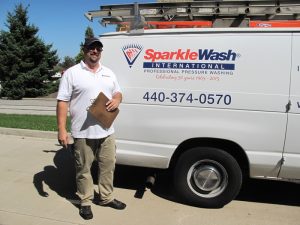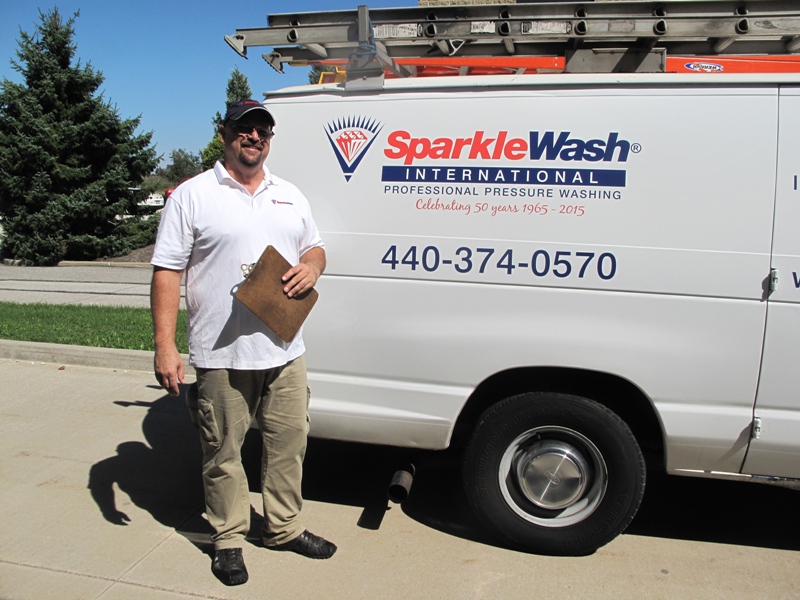 There is more to power water pressure, and the proper detergent type and strength is critical to the washing process. Using the wrong technique can permanently damage your homes surface, landscaping and concrete.
Our certified cleaning technicians are trained to use our patented equipment and how to apply the best techniques for multiple residential surfaces. They also attend on-going safety training throughout the year. All our cleaning agents are environmentally safe and adhere to federal, state and local requirements.
We Pressure Wash & Restore Multiple Surfaces Around Your Home:
House Washing

Deck Power Washing & Sealing (link to Deck page)

Concrete Power Washing & Sealing (link to Concrete page)

Roof Cleaning (link to Roof page)
Our Residential Pressure Washing Services Include:
Power Washing Vinyl, Brick, Stucco and Aluminum Siding 

Mold Removal from Roofs and Siding 

Clean and Remove Grease, Mold and Dirt from Driveways, Garage Floors, Sidewalks and Patios 

Seal Concrete

Stain Concrete 

Clean, Stain and Seal Decks and Fences 

Clean and Seal Patio Pavers 

Wash Awnings
Protect Your Property with Our Sealing & Protection Products
Ask your Sparkle Wash Professional about our sealing and protection services. We can protect almost any surface by extending the life of the surfaces and increasing the time between future cleaning. Our popular Sparkle Wash penetrating sealers are inexpensive to use and reduce the frequency required between cleanings. We also have protective coatings and sealers that can increase the durability of many of your surfaces while enhancing their curb appeal.