If You're Looking For A High Quality, Reliable, Cost-Effective Pressure Washing Company.
You've Found It.
Sparkle Wash Pinellas County Professional Pressure Washing is here to provide a variety of power washing and restoration services for your commercial, residential, fleet, construction and industrial properties. Our technicians are trained to pressure wash everything from houses to multi-floor office buildings and everything in-between. No project is too big — or too small.
As pressure washing experts, we pride ourselves on training, experience and reliability and that's what we deliver. We recognize that every project is different, and we can quickly assess what's needed from different water pressures to effective cleaning agents, we cater our services to your needs and recommend a customized plan that's right for you and your budget.
Make Sparkle Wash Your First Choice For Your Pressure Washing And Restoration Needs!
Pinellas County Is In The News!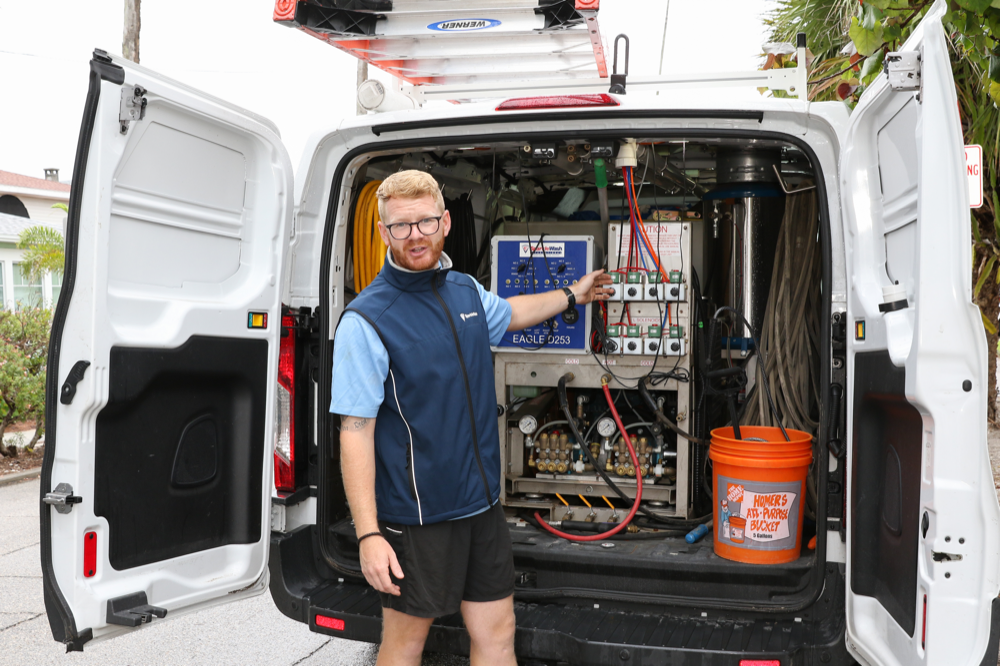 THE GREEN BENCH MONTHLY
Sand, salt, pollen, mold, moss, mud, grease, grass, bird droppings….Florida living can get dirty! Left unchecked, this grime can be damaging. We wash our cars to keep them shiny and to protect them. Don't we owe our biggest investment, our home, the same level of care? After all, that same grime can dull and damage siding, shingles, awnings, pavers, patios, and other surfaces. This damage can mar curb appeal and possibly reduce value. Don't let Florida grime win! Call Sparkle Wash of Pinellas County and they'll "bring the clean" to your house. Read more
Sparkle Wash Pinellas County Services Clearwater, Largo, St. Petersburg
Palm Harbor, and Surrounding Areas
We appreciate your business. Let's get started.